Thank you for choosing bodyMechanics Massage Therapy. At bodyMechanics, we specialize in massage for pain relief, sports and injury recovery as well as massage for stress reduction.
Our highly trained, advanced therapists offer a variety of massage techniques to meet your therapeutic needs. Here are the services we offer: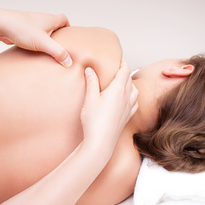 Deep Tissue Massage
Used to release chronic muscle tension through slower strokes and more direct pressure or friction applied across the grain of the muscles. This invigorating experience is a process of detection of stiff or painful areas by determining the quality and texture of the deeper layers of musculature, and slowly working into the deep layers of muscle tissue. Specific hand positions and strokes are then used to respond to various tissue qualities
Pregnancy Massage
Pregnancy or prenatal massage is the prenatal use of massage therapy to support the physiologic, structural, and emotional well-being of both mother and fetus. Various forms of massage therapy, including Swedish, deep tissue, neuromuscular movement, and Oriental-based therapies, may be applied throughout pregnancy as well as during labor and the postpartum period.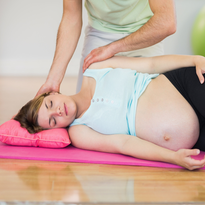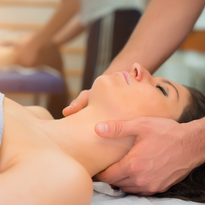 Craniosacral Therapy
Massage that uses gentle touch adjustments on the bones of the skull, spine and pelvis to release tension and restore balance to the whole body. Wearing loose and comfortable clothing recommended. You remain fully clothed for this treatment.
Swedish Massage
A classical European massage technique of the muscles with special oils by therapeutic stroking and kneading of muscle tissue to promote stress relief. It is used to improve circulation, relieve muscle pain and tension, increase flexibility and induce relaxation. It combines three basic strokes to the skin: long, firm strokes; kneading strokes; and small circles. This is the most requested and one of the most enjoyable massages.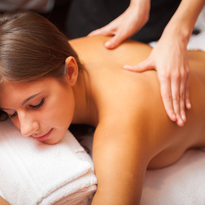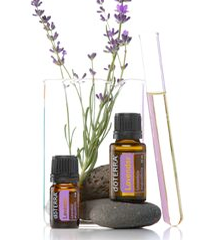 ARōMATOUCH® Technique
ARōMATOUCH® technique is a clinical approach to the application of CPTG (certified pure therapeutic grade) essential oils addressing the systemic constants in the body of STRESS, TOXICITY, INFLAMMATION and AUTONOMIC IMBALANCE generally associated as the foundation of illness.  Developed by Dr. David K. Hill, the ARōMATOUCH® technique can manage those systemic constants and return the body to a state of balance.
Reiki
Reiki, pronounced ray-key, is a Japanese word meaning "universal energy". The Usui System of Natural Healing or, in Japanese, Usui Shiki Ryoho, a teaching of Reiki, is a simple process of touch with compassion. In Reiki, the practitioner is a conduit for Reiki Energy that is transmitted with compassionate touch while the client fully clothed and usually lying on a massage table.
The Reiki practitioner will do some specific hand positions with respect to personal boundaries. The client might experience a deep relaxation as well as warmth, or tingling among other sensations. Every person experiences Reiki differently, and every Reiki session brings its own experience for both the giver and the receiver. Reiki is being recognized as a complimentary medicine in more and more hospitals including John Hopkins.
Reiki may be learned for your own personal use for your friends, family, pets and plants with First Degree, or you may continue your journey and become a practitioner yourself taking the Second Degree class.